Confederate Gen. John Hunt Morgan's cavalry terrorized Indiana and the Cincinnati area during the Civil War

Statue of Confederate who terrorized Cincy to be moved
Lexington mayor Jim Gray said in a statement that plans to move the statues were planned before the violence in Charlottesville but now wants to speed things up.


---

ames Fields' mother repeatedly call 911 on him after being abused

Mom repeatedly called police on James Fields
TMZ was first to obtain 911 records from a police agency in Kentucky, presumably Boone County Sheriff's Office, from 2010 and 2011, when Fields was 13 and 14 years old.


---
Zonked out in Ohio
First came fentanyl, which is 50 times stronger than heroin, followed by carfentanil, which is used to tranquilize elephants and is 10,000 times more potent than morphine. Just a single grain can kill.

Ohio


---
Former Bengal sent to jail for exposing himself
Jerome Schaffer's lawyer will argue later in August that the former Cincinnati Bengals linebacker should get off with only probation after a judge sentenced him this week to 180 days in jail on misdemeanor assault and indecent exposure charges.

Butler County


---
Cincinnati police using floodlights to curb crime

Each of the city's five police districts has one of the lights. They placed them based off of data and/or community concern. So far, police say it's working.

Avondale


---
European suitor may be looking to woo Charter

Summertime fling fantasies arenít just for libidinous teens at camp. European telecom giant Altice, which recently purchased Cablevision and Suddenlink in the U.S., is reportedly gazing across the campfire and into the eyes of another potential American mating partner: Charter.

Avondale


---
Columbus giving free bus passes

Downtown business interests in Columbus, Ohio, say rents are down and the office vacancy rate is rising -- simply because thereís no place to park.

Columbus


---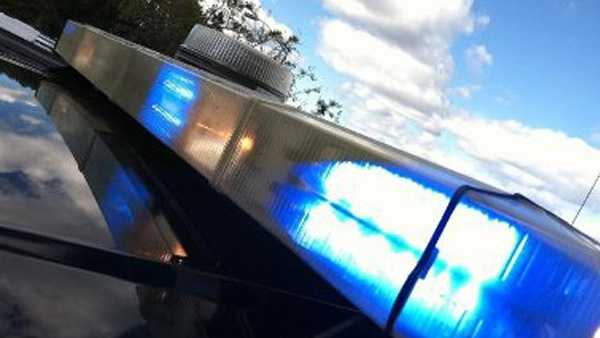 Somebody is shooting people with a BB gun
Officials said all of the victims reported that the shots were fired from a white van, possibly a Chevrolet or GMC, with a missing rear hubcap. Police believe the suspect is a white male between 20 and 30 years old. He has a faded haircut. Cincinnati News.

Hamilton County


---
Boomer: 'All football players probably' have CTE

The 56-year-old former football player said Monday morning that if he died tomorrow and his brain was donated to science, it would probably show signs of chronic traumatic encephalopathy. Cincinnati News.

New York


---
You'll get to see eclipse (mostly)

Cincinnatians will get to see the eclipse, too, but don't look at it with naked eyes. 91.5% of the sun will be obscured at 2:29 pm on Monday, August 21st. And again, be sure to wear special glasses if you want to look at it. Cincinnati News.

Metro


---
Get ready for the fall...in temps!

Unseasonably chilly August ahead for the eastern two-thirds of the US with 60F lows lasting up to two weeks. Experts say a southward dip in the jet stream is causing the cooling effect.

Weather


---
Family photos from AJ McCarron's scrimmage

Katherine Webb showed her support for her NFL star husband AJ McCarron by taking their one-year-old son Tripp to his scrimmage over the weekend ó and the mom couldn't resist pointing out her son's uncanny resemblance to his dad.

Bengals


---
Madeira sheriff wife was hocked on heroin

A sheriff in Ohio - one of the parts of the country where the opioid epidemic is hitting the hardest - has spoken out about his ex-wife's struggle with the drug. Sheriff Robert Leahy filed for divorce from his wife in 2005 when she came in high after once again relapsing on heroin.

Madeira


---
Parents of eight-year old boy who killed himself sue

The parents of an eight-year-old Price Hill boy who committed suicide have filed a federal lawsuit against the boy's elementary school and school district saying a 'treacherous school environment' led to their son's death.

Price Hill


---
Letterman attends
Reds game
David Letterman made a surprise appearance at a Cincinnati Reds game on Sunday, sitting with a friend in some nice seats at Great American Ballpark.

Reds


---
New bar and bottle shop opens in Northside

A new business has opened in Northside. The co-owners said they picked that neighborhood because of the rebirth happening.

Northside


---
Covington pop is stuck but poverty grows

As of 2016, the US Census Bureau says the population of the city is at 40,797, which is 129 more people than in 2010. The population has decreased by 3,400 people since 2000.

Covington


---
CVG Doesn't Suck Anymore. How Did That Happen?

Like many hard luck economic stories, CVGís problems trace back to 2008. The Great Recession walloped the aviation industry and spurred consolidation, including Deltaís $2.6 billion acquisition of Northwest Airlines.

Hebron


---
FC Cincinnati continues thrilling, surprising run
FCC keeper Mitch Hildebrandt was also once again a hero. After he stopped three of four shootout shots in Cincyís upset of Chicago, his late-game save on Miamiís game-winner from last round.

Miami


---
Driver crashes in Walnut Hills and tries to leave injured child behind

A driver crashed in Walnut Hills Tuesday morning. Police say the driver tried to walk away, leaving an injured 6-year-old behind. A driver crashed in Walnut Hills Tuesday morning. Police say the driver tried to walk away, leaving an injured 6-year-old behind.

Walnut Hills


---
Video of a triple shooting at a Northside bar

On July 29th at approximately 10:24 PM District Five Police responded to Knowlton's Tavern located in Northside for a report of multiple people shot.

Northside


---
Charter decides it doesn't want Sprint to buy it

You would think that after just having finished a mega-merger with Time Warner Cable last year, Charter might want to take a break before diving into any more major transactions. And yet that hasnít stopped Sprint from coming íround knocking at Charterís door.

Metro


---
Second vigil
held to remember Zuri Collins

At this point, no indication if Covington Mayor Joe Meyer attended to offer comfort, the traditional role of figurehead mayors. He did not attend the memorial march on Saturday, either.

Covington


---
Woman shot to death while mowing lawn

Kyle Black was fighting for his life Monday, after he and his wife, Brittany, were shot once each with a shotgun by a neighbor Friday evening, July 28, leaving Brittany dead on the lawn.

Dearborn County IN


---
Body found in river near Suspension Bridge
A body has been found near the Suspension Bridge on the Cincinnati side. Around 1:30 pm, Monday, crews were called to the Ohio River to recover the body.

Ohio River


---
Opened up their freezer to find smelly cause

Ohio homeowners opened up their freezer to find the nightmarish cause of a terrible smell. U.S. Marshals served arrest warrants on two people after a body was found stuffed inside a padlocked freezer in Ohio.

Ohio


---
Harrison Avenue through South Fairmount will be closed for a while

Harrison Avenue through South Fairmount will be closed for the Lick Run creek project. Construction of the nationally recognized Lick Run Greenway project in South Fairmount began in early July and will continue through Fall 2019.

Ohio


---
Forget robots -- animals could be coming for your paycheck

Job-stealing robots seem to be on everybody's minds these days. Whatever the reason for lost jobs, people point fingers at the coming robotic workforce -- but what if the scapegoat was an actual goat?

Jobs


---
AC Hotel expected to open at Cincy Banks soon

The AC Hotel by Marriott at the Cincy Banks will open in September, says the company website. But the exact date has not been listed. The hotel adjoins the baseball park and will become famous for its gigantic electronic billboard on the side of the building.

Crime


---
Media laziness or something more?

The NKY News Network was the only medium to cover Saturday's touching commemorative march for Zuri Natea, a mother of three who was killed in Covington.

Crime


---
Man stabbed during
fight at Zoo
Authorities say a man suffered serious injuries after being stabbed at the Cincinnati Zoo during a fight. Zoo spokeswoman Michelle Curley says that a fight involving three men happened around 4 p.m. Saturday.

Cincinnati


---
Body of missing man recovered from Ohio River

The body of a man reported missing after destructive floods hit his home last weekend in Northern Kentucky has been discovered, according to the director of the Bracken County EMA.

Ohio River


---
Suspect wanted in OTR shooting fled

Cincinnati Police are looking for a suspect, in connection with a shooting in Over-the-Rhine last week. Police said they've been investigating the incident, which injured five people at Clifton and Lang Streets.

Over-the-Rhine


---

N Korean missiles can now strike Cincinnati
North Korea has just tested an intercontinental ballistic missile that appears capable of striking cities on the East Coast of the mainland US.


---
Cincinnati Music Festival: Here's where to party

This year's Cincinnati Music Festival runs Thursday through Saturday at Paul Brown Stadium, and there are multiple related events before and after the concerts.

Downtown


---
Struggling Cincinnati Magazine lays off more staff

Three months shy of the big 50th anniversary Cincinnati Magazine issue, the new owners laid off editor in chief Jay Stowe and four other top staffers.

Cincinnati


---
Hillshire Farm to further expand in Campbell County

The Kentucky Economic Development Finance Authority at its monthly meeting today approved tax incentives for expanding the existing operations of The Hillshire Brands Company in Alexandria, Ky.

Alexandria


---
15 medical marijuana stores for the area

Southwest Ohio would get 15 medical marijuana dispensaries according to draft rules released Wednesday by the Ohio Board of Pharmacy.

Downtown


---

Driver shot on the 6th Street Expressway dies
The driver shot while driving on a ramp from the 6th Street Expressway to I-75 south Tuesday has died from his injuries. Police identified him as Lian Cung Nung, 28.


---
Police rescue woman in wheelchair from Ohio River

It happened under the bridge that leads to Newport. On July 22, 2017, members of the Department rescued a disabled woman from the Ohio River after her wheelchair rolled down the boat ramp and into the river.

Riverfront


---
If you enjoy August eclipse, you'll really like 2024

While western Kentucky will have a total eclipse in August 2017, the NKY/Cincinnati region will have to settle for just a partial blockage of the sun's rays by the moon.

Metro


---
TV stations aren't interested in WEBN fireworks

Unless someone streams it on Facebook Live, you won't be able to watch the WEBN fireworks unless you're there. If you want to see the 40th anniversary WEBN-FM fireworks, plan on seeing them in person.

Downtown


---
Downtown hotel guest awakened by mouse eating her potato chips

"They never cleaned the room and I was awakened in the middle of the night by a mouse chewing through a bag of chips," a guest wrote a couple weeks ago at TripAdvisor.

Downtown


---

State court says traffic enforcement cameras are OK
The Ohio Supreme Court said in a 5-2 decision issued Wednesday that the 2015 state law that makes it all but impossible for local governments to use traffic cameras is unconstitutional because it conflicts with citiesí home-rule authority.


---
First Financial, MainSource banks to merge

First Financial Bancorp and MainSource Financial Group have announced the signing of a definitive merger agreement under which MainSource will merge into First Financial in a stock-for-stock transaction.

Metro


---
Bengals rebut Bob Costasí halfway house for miscreants comment

At the Cincinnati Bengalsí annual pre-training camp luncheon itís all supposed to be about hope and optimism and the tradition of serving mock turtle soup. On the eve of the franchiseís 50th anniversary season, however, Bob Costas had to go and spit on the food.

Bengals


---
Amazon's hiring event
at three locations
Potential job seekers can apply for a role on-site at Amazon Jobs Day event in Hebron, Erlanger and Covington on August 2nd, speak to company representatives and receive an on-the-spot job offer:

Metro


---
Average homes in area still 1/4 less than national average

The typical U.S. home is worth over $200,000 for the first time ever, according to the June Zillow Real Estate Market Reports. The national median home value is now $200,400, up about 7 and a half percent since this time last year.

Metro


---

Driver not expected to survive after being shot along 6th St viaduct
A driver is not expected to survive after being shot along the 6th Street viaduct while heading towards southbound I-75.


---
Boy comes under fire after kicking opposing player

Boy comes under fire after kicking opposing player at Cincinnati Reds game as a joke. (After umpire told him to do it.)

Reds


---
CVG Unveils Hands-Only CPR Kiosk

Each year, more than 350,000 cardiac arrests occur outside the hospital, and about 20 percent occur in public places such as airports.

Hebron


---
Delta Private Jets Appoints New President

Delta Private Jets has named Gary Hammes as President of the 30+ year operator in the private jet industry. As President, Hammes will be responsible for both financial and operational performance, growing the Delta Private Jets brand and the seamless travel solution, and transforming the customer service platform .

Travel


---
Cherry Grove area has highest real estate returns

HomeUnion, an online real estate investment management firm, has identified zip codes in 20 metros that maximize real estate returns while minimizing risk over a five-year horizon.

Travel


---
Warning to consumers about counterfeit Jergens lotion

Cincinnati-based Kao USA Inc. is warning consumers about counterfeit Jergens lotion that has been sold in some retail locations.

Nation


---
Libraries offering free glasses to view the solar eclipse

In the metro Cincinnati area, only about 93% of the sun will be blacked out around 2:30 p.m. on August 21st. The Boone County Public Library will also be handing out free solar eclipse glasses beginning at 12pm the day of the eclipse.

Northern Kentucky


---
<! --do not removed --> Back to top <! --do not removed -->
<! -- WEATHER JOBS HELP WANTED TRAFFIC COLUMN --> <! -- WEATHER JOBS HELP WANTED TRAFFIC COLUMN -->
Cincinnati News Facebook >
Help Wanted >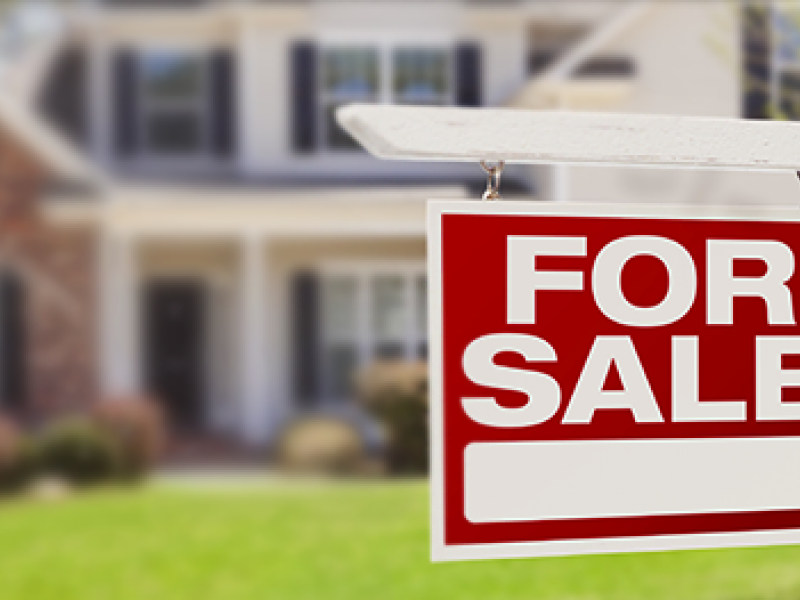 Cincinnati Homes >
Weather >
Traffic by Waze >