21 things you've definitely eaten if you grew up in the Midwest
When it comes to food, the region is flooded with deliciousness that much of the rest of the country hasn't even heard of.


---

Comcast apologizes for inappropriate word on bill
Lisa Brown claims that, after she called Comcast -- which is soon to take over Time Warner -- to cancel her family's cable, her husbandís name was changed from Ricardo Brown to 'Asshole' Brown on her most recent cable provider bill.


---

Indiana Gov. Pence walks back on state-run media site
Indiana Gov. Mike Pence said reports that he is starting a state-run media outlet are a "misunderstanding" and that the website is really just "a one-stop shopping website for press releases and information."


---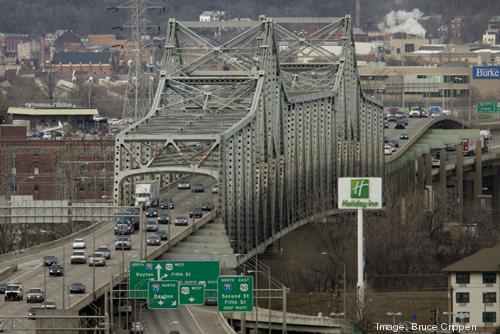 Ohio, KY governors plan to cut Brent Spence Bridge costs
A plan to cut the cost of the $2.6 billion Brent Spence Bridge project is in the works, Ohio Gov. John Kasich and Kentucky Gov. Steve Beshear assured residents and stakeholders on Wednesday.


<! --dont remove -->

>Search Jobs in Cincinnati & NKY



---

Cincinnati News is part of a growing network of news and informaion sites by USNation. This Cincinnati newspaper is been online since 1999. Find Cincinnati homes for sale, Cincinnati house rentals and apartments and Cincinnati jobs.


---