Record low for this time
of the year
All-time March record lows are likely to be broken Friday morning as one more shot of bitterly cold air plunges south.


---

Kroger becoming trendy Whole Foods' biggest threat
Kroger's strategy is helping it buck trends in the industry. Whole Foods and Trader Joe's are often praised for reinventing the grocery business. But Kroger is thriving in a difficult market for grocery stores.


---

Major Cincinnati
highways look OK
Crews spent overnight clearing the latest round of snow from main highway, and most look passable. Check the traffic cams at the headline link.


---

Southeast part of
region got plenty of snow
While some sections of KY got 20 inches of snow, the Cincinnati/NKY region got its heaviest amount in its southeast, notes the National Weather Service at Wilmington OH.

---

Work on carousel for
riverfront park continues
There may be snow on the ground, but come May there will be a carrousel for children and adults to enjoy on the Cincinnati riverfront. A sneak peek at a new video that takes you behind the scenes at Carousel Works to see just how Carol Ann's Carousel is coming to life with true old world craftsmanship and artistry.


---

Stranded after some areas in KY got 20 inches of snow
The winter storm has dumped close to 20 inches of snow in some areas of Kentucky, blocking major roads. Some drivers said they were in their cars for more than 12 hours on I-65.

---

Streetcar work continues in the Central Business District
The cars will start running from downtown to Over-the-Rhine next year but the city manager thinks it could be short on funds.


---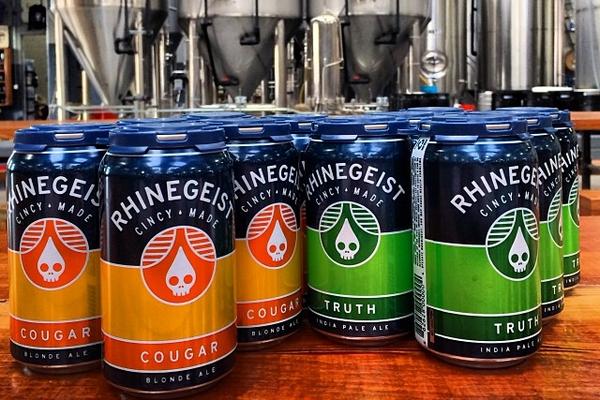 New law puts Rhinegeist
sales in jeopardy
Rhinegeist stands to lose its affiliated beer distributing business as a bill banning brewers from owning distributors in Kentucky is on its way to becoming law.


---

Area motorists don't
know how to drive
You canít drive, Cincinnati. And donít even try to blame it on the snow. New research compiled by the website Thrillist includes Cincinnati among the 20 major U.S. cities with the worst drivers.


---

Ruby: New Covington restaurant 'dead in the water'
Jeff Ruby exclusively told us that plans to build a new restaurant in Covington are "dead in the water." Ruby had earlier told the NKY News Network of his frustrations with the City of Covington, just about the same time the city was spinning that the project was moving along well.


<! --dont remove -->

>Search Jobs in Cincinnati & NKY



---

Cincinnati News is part of a growing network of news and informaion sites by USNation. This Cincinnati newspaper is been online since 1999. Find Cincinnati homes for sale, Cincinnati house rentals and apartments and Cincinnati jobs.


---
Cincinnati
Facebook >
---
Cincinnati
Homes >
---
Media
USNews
Google Cin News
Larry Gross' Blog
NKY News
Business Courier
Daily News
Enquirer
Journal-News
KY Post
Middletown Journal
Pulse-Journal
WCPO
WLWT
Yahoo! News
Google News
Fun Locals
365 Cincinnati
CincyMusic
Fountain Square FB
Krohn Conser. FB
Larry Gross
Monocle
NewsBlog
Over-the-Rhine FB
OTR Matters
QC Discovery
QC Drinks
5chw4r7z
SoapboxMedia
Streetcar Blog
WineMe DineMe
Urban Cincy
Visualingual
Washington Park FB
Yelp!
History
Memory Project

Transit

Lottery

Ohio Lottery

Kentucky Lottery

Indiana Lottery

Indiana Casinos


Rent by the hour
or day
Downtown Cincinnati apartments
Downtown Cincinnati condos
Over-the-Rhine homes
Cincinnati New Homes